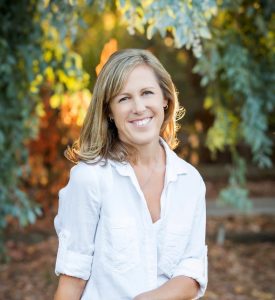 Pam Shaffer is a full time Realtor specializing in residential real estate on the Peninsula who has represented countless satisfied clients, both buyers and sellers. She is a second generation Realtor, following in her mother's footsteps. Her mother, Thelma Kleebauer, has been a local broker for over 37 years, and is founder of Kleebauer Properties.
With Pam's strong client base, deep ties to the community, and entrepreneurial spirit, she is consistently a top producer, and continues to be each year.
Strengths
Pam's top priority is providing exceptional service to each and every client she serves. With her in depth knowledge of the market and communities, and her professional experience as a Realtor, Pam is able to provide the necessary negotiating skills it takes to have a successful transaction. Pam always puts her clients' best interest first, making sure their real estate needs are taken care of from start to finish. With a constant positive attitude and dedication to each client, she is always accessible to help her clients sell or buy their home.
Pam has a distinct eye for design and innovation. With this strength she can help prepare a home for sale or evaluate a home for purchase. Having renovating and selling a number of single family homes in Burlingame herself, Pam has a true network of contractors, architects, landscapers, painters, and stagers to help clients in all aspects of their home purchase or sale.
Additionally, Pam and her marketing team are always keeping up to date on the cutting edge technology and marketing techniques when it comes to marketing her listings.
Community
Pam is a lifelong resident of Burlingame and currently lives in Burlingame with her husband and three grown children. She is actively involved in community associations and its schools. She has been involved in numerous committees and leadership roles for Franklin Elementary, Burlingame Intermediate, Burlingame High, and Burlingame Community for Education Foundation.  Proud member of SolMateo (raising money for Mental Health in San Mateo County) and active Board of Director for Burlingame Parks and Recreation Foundation.
Professional Memberships
National Association of Realtors
California Association of Realtors
San Mateo County Association of Realtors
San Mateo County Women's Council of Realtors
Member of TAN, Top Agent Network-Top 10% of Bay Area Real Estate Agents
Business Network International Member
W.I.N.-Women in Networking
Burlingame Chamber of Commerce
Pam Shaffer
Direct: 650-759-2992
Email: pam@kleebauerproperties.com